You're a real-estate expert or a director of leasing in a high-profile building?
Take the lead in the real estate industry and host virtual open houses by live streaming in 360° video. Buyers can use their phone, tablet or computer to navigate around the rooms with no blind spots. Let us produce a video 360 of your homes for sale and let hundreds of people take an online tour rather than you showing it to one potential buyer at a time. Reach out to more people, increase your selling prospective, keep your commission high rather than lowering it in order to stay competitive.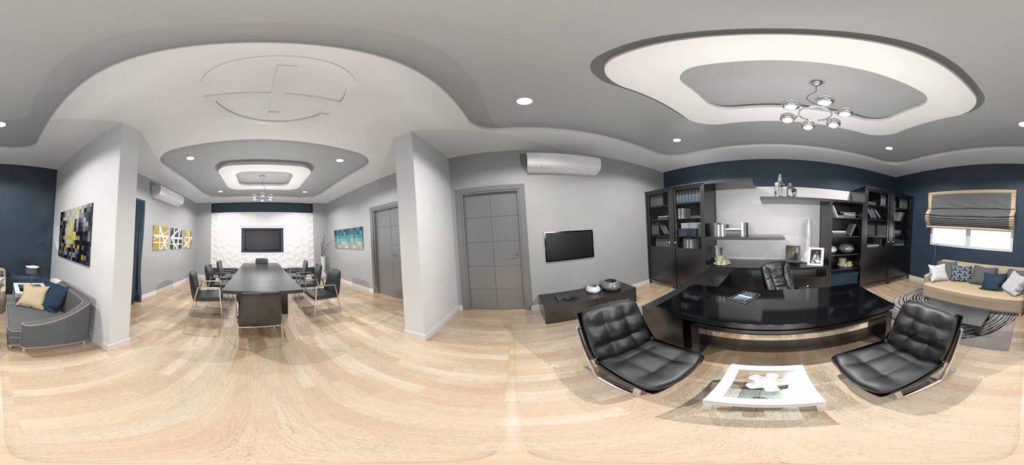 Setting yourself apart from the ordinary is the key to success in real-estate. Being the first in your market with leverage technology creates critical separation between you and your competition. Video 360 gives you an edge by leveraging the latest breakthroughs in video technologies, and turning into a simple, powerful buyer engagement tool.
THE MOST ENGAGING WAY TO LIST YOUR PROPERTIES
The typical listing site has a gallery of photos without any context. Now you can quickly and easily capture your property or office space and create a completely immersive, interactive photo quality experience. Video 360 and virtual reality gives the viewer an experience that is just as good, if not better than being there.
SHOWCASE A UNIQUELY IMMERSIVE EXPERIENCE WITH VIRTUAL REALITY
From a simple, well produced piece of video, customers can immerse themselves into a virtual reality and see the property from a completely unique point of view… Theirs. They are getting a complete understanding of the layout property before jumping inside.
Wanna do it yourself? Well…
I have an oven. I can use my oven, but I am not a pastry chef, so just because you own a camera does not make you a photographer!
There are many cameras that anyone can use to make 360º videos… but is this the lasting impression you want to leave with potential new clients when trying to grow your business? In order for these videos to be effective and cut through the clutter, there's a lot more than just the visual… Many video production add ons (voice-over, on-camera actor, music & sound design, logo overlays, etc…) will make your video more special and attractive to the eye AND the mind. It's all about getting people's attention through emotions and Video 360 gets the job done.
Simply having a camera won't turn you into a producer. Many of my clients in the Santa Clarita Valley tell me they've wasted hours on trying to create their own social media and end up hiring me out of frustration! So value your time and don't waste it trying to produce something on your own! I am a trained, experienced professional… and MY business is to make YOUR business LOOK GREAT!
For more information about Video 360 and Virtual Reality, please check out this page on our website.
[gmedia id=1]