Have a Project in Mind?
Let's Talk.
For graphic design, illustration and photography
call Géraldine at 661-644-6518 or email her at geraldine@migratedesign.com
For sound, video and music production
call Laurent at 661-312-1038 or email him at laurent@migratesound.com
For all other general inquiries, email us at info@migrateproduction.com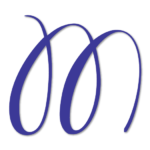 Stay informed and sign up to our newsletter.
Your personal information, including your email address, will be held in the strictest of confidence
and will never be shared with anyone.